Why narrative and distribution are the secret sauce for driving brand success?
For rights holders and brands, whatever their individual ambitions and strategies, there are two fundamental goals: to increase reach and drive revenue.
With the unrelenting appetite for sports content globally and with more platforms and routes to market, the assumption could be that reaching new fans is easier than ever and for the larger, more established brands, such as the National Basketball Association (NBA), Premier League and the Ultimate Fighting Championship (UFC), this may well be the case. With their long-standing relationships with broadcast and digital partners, large, loyal fanbases and with the resources to invest and experiment with new products, they can consolidate their position as market leaders. We've seen this with the launch of WWE Network and NFL Game Pass – enabling these organisations to engage directly with their fans with a localised and personalised service.
But for the smaller, more niche sports or for newly launched events, gaining traction with audiences in an ever-crowded space can be daunting, especially as resources are likely to be more limited. How do they stand out from the crowd? How do they find new fans? How can they be noticed by media buyers?
As well as reaching an audience, getting them to engage is just as critical. The oft-discussed Gen Z consumer now demands more from brands in exchange for their engagement; they expect an emotional connection, they need to know the brand's values align with their own and they expect the content to be available wherever and whenever they want it. The importance that fans now place on values and ethics means brands and athletes alike need to take their audiences on a journey that they believe in, providing personalised context and building a strong narrative. Two relative newcomers to the market, Extreme E and SailGP, are doing this well, as they look to use their sports to highlight climate change challenges, as well as sustainability and inclusivity.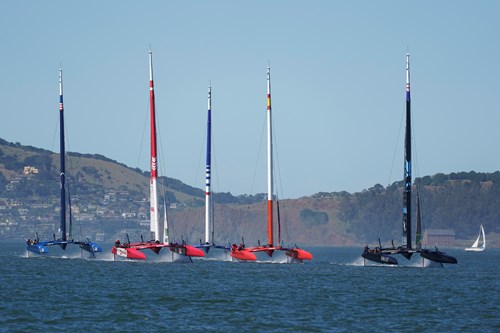 The days of the one-size-fits-all PR video are over.
In addition to the deeper engagement this richer storytelling delivers, there is another key benefit. By producing shorter-form, secondary content such as highlights, athlete features, and behind the scenes exclusives that perform well before and after the live competition, the brand extends the media lifecycle of their event, thereby reaching more audiences, achieving greater media value, and ultimately increasing the reach of their sport. As we know from a recent Nielsen report, short-form news, recaps, highlights and Q&A content are highly sought-after by Gen Z consumers.
However, in this fragmented and competitive media landscape, fans are inundated with choices of platform, device and content, and so, for brands, the distribution strategy is as important as the content itself; there's no point making award-winning video if no one's watching. Distribution needs to be targeted and multi-platform, with key audience targets and performance metrics.
Whilst there are a plethora of fantastic production houses and a wide range of PR/distribution companies, partnering with a company that does both ensures that the creative and the distribution strategies align and will deliver the best results. The final piece of the jigsaw is the ability to track and evaluate the content performance as those insights are critical to understanding media value, fan engagement and will ultimately dictate content strategy. As the leading producer and distributor of sports news video globally, Story10 can act as a one-stop shop for our partners, providing reach, engagement and insights in real time, on a global scale.
Story10 can act as a one-stop shop for our partners, providing reach, engagement and insights in real time, on a global scale.
As well as partnering with more recognised organisations such as FIFA, Royal Ascot and the R&A, using a combination of the above services, even niche sports have the capacity to increase global awareness and build new audiences. Story10 recently worked with the Oman Camel Racing Federation to produce and distribute content from the Saif Al Ittihad Festival with the aim of increasing camel racing's reach globally. Camel Racing has been a popular sport in the Middle East since the seventh century and in 2022, the festival continued to celebrate this ancient sport, but with one slight change – young riders being replaced by robot jockeys.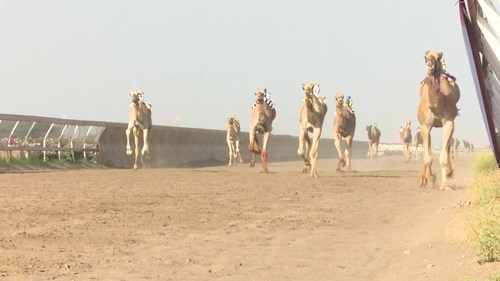 The team produced and distributed authentic, editorially relevant content focusing on both the racing and the introduction of the new robot jockeys. The unique angle of the stories was well received by our distribution network and was picked up by over 40 media organisations in over 30 countries, 26 of which were outside of the traditional camel racing region.
The point of sharing this case study? It illustrates that, whether big or small, global or local, optimising the brand narrative and distribution strategy is critical to driving reach, engagement and ultimately growth.
We hold the expertise to deliver real-time sports news video that highlights key messaging and gives your brand relevance, authenticity, and engagement. While with our unique global distribution network of owned and earned channels, we can put your content in front of engaged audiences on any platform, in any region, in real-time. Find out how Story10 can help drive your brand's success. 
*As seen in SportsPro article.