Clean sweep for Story10 sponsored Under 11 girls' football team
Back in 2022, Story10 started sponsoring the Boro Rangers Red Under 11 girls' team and this season they reached new heights winning the U11 North East Championship on Saturday 27 May – their third trophy of the season. The team had already gone through the TJFA League season with a 100% record and won the TJFA League Cup Final 7-0.
Massive congratulations girls – we're sure we will see them on the pitch at a sold-out Wembley one day soon!
Respect, determination, and teamwork are key values in sport – which is why it is such a powerful platform for empowering women and girls, our future sports stars. There has been amazing progress in women's sport, in 1921 women's football was banned and now in 2023 the Women's FA Cup Final is selling out Wembley. However, there is still much work to be done in terms of equality, with the FIFA Women's World Cup just around the corner we hope awareness and popularity will continue to grow globally, and we're proud to be a small part of it by supporting our girls at Boro Rangers.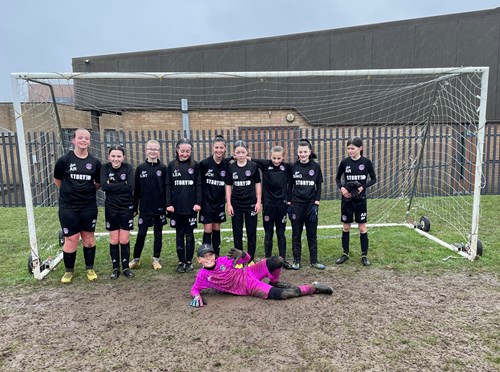 At Story10 we're always striving to work with our partners involved in women's sport, to create authentic news stories, that work alongside event action – shining a light on female athletes and their achievements. Read our latest article on How visibility of women's sport in the media can fuel change.